Return to Nav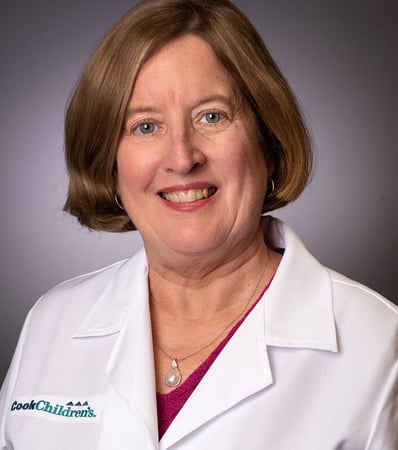 Lynn Coulter

, MD
4443 N Josey Ln, Ste. 160
US
Meet Dr. Lynn Coulter
I had no idea that I would become a pediatrician until the first time I saw babies delivered while I was in medical school. After I completed my pediatric rotation, I was sold! What a wonderful thing it is to watch families grow and follow babies into adulthood. It has been very rewarding to help them when they are sick to return to health.
After my residency, I repaid a National Health Scholarship by working in the inner city of Milwaukee for seven years. This was followed by a few years in Illinois. Texas then became my home, where I joined friends in private practice and raised my three children. Being a mom helped me appreciate the hard work that goes into being a parent. It also helped understand the questions, concerns and worries that can result from even the smallest sniffle.
Away from the office, I enjoy spending time with friends and family.
Services
Acute illnesses

ADHD management

Chronic condition management

Developmental problems

Disease prevention

Flu shots

Hearing screens

Injury treatment

Obesity and weight management

Vision screens

Patient and parent education

School and sports physicals

Vaccines and immunizations

Well checks​​
Affiliations
Alpha Omega Alpha, American Academy of Pediatrics,Texas Medical Association, Denton County Medical Association,Cook Children's Physician Network
Education
Medical School:
Medical College of Georgia
Residency:
Oklahoma Children's Memorial Hospital
Board Certifications:
American Board of Pediatrics